A Cosmology of Monsters: A Novel by Shaun Hamill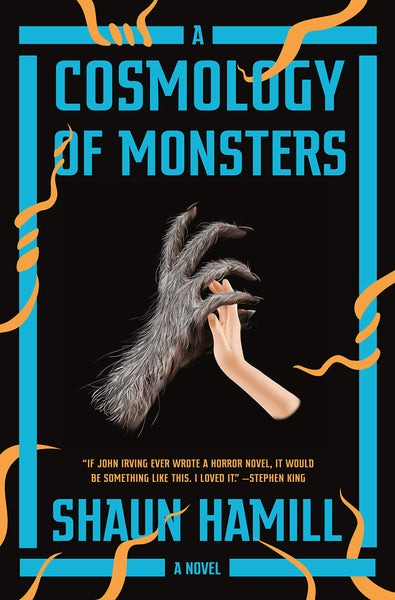 Noah Turner sees monsters.

His father saw them—and built a shrine to them with The Wandering Dark, an immersive horror experience that the whole family operates.

His practical mother has caught glimpses of terrors but refuses to believe—too focused on keeping the family from falling apart.

And his eldest sister, the dramatic and vulnerable Sydney, won't admit to seeing anything but the beckoning glow of the spotlight . . . until it swallows her up.

Noah Turner sees monsters. But, unlike his family, Noah chooses to let them in . . .
Public Media Market is a participant in the Amazon Services LLC Associates Program, an affiliate advertising program designed to provide a means for sites to earn advertising fees by advertising and linking to

amazon.com

.