A Ladder to the Sky: A Novel by John Boyne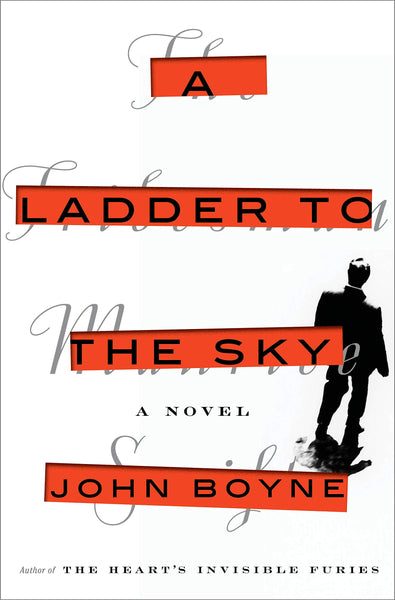 Maurice Swift is handsome, charming, and hungry for fame. The one thing he doesn't have is talent – but he's not about to let a detail like that stand in his way. After all, a would-be writer can find stories anywhere. They don't need to be his own. 
 
Working as a waiter in a West Berlin hotel in 1988, Maurice engineers the perfect opportunity: a chance encounter with celebrated novelist Erich Ackermann. He quickly ingratiates himself with the powerful – but desperately lonely – older man, teasing out of Erich a terrible, long-held secret about his activities during the war. Perfect material for Maurice's first novel. 

Once Maurice has had a taste of literary fame, he knows he can stop at nothing in pursuit of that high. Moving from the Amalfi Coast, where he matches wits with Gore Vidal, to Manhattan and London, Maurice hones his talent for deceit and manipulation, preying on the talented and vulnerable in his cold-blooded climb to the top. But the higher he climbs, the further he has to fall…
 
Sweeping across the late twentieth century, A Ladder to the Sky is a fascinating portrait of a relentlessly immoral man, a tour de force of storytelling, and the next great novel from an acclaimed literary virtuoso.
Public Media Market is a participant in the Amazon Services LLC Associates Program, an affiliate advertising program designed to provide a means for sites to earn advertising fees by advertising and linking to

amazon.com

.