America the Band: An Authorized Biography by Jude Warne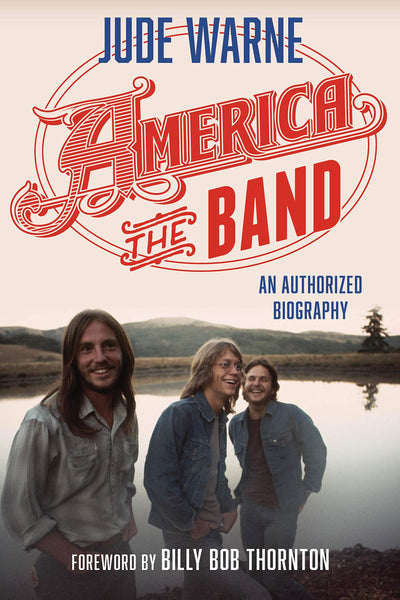 The three American boys named their band after a country they'd watched and dreamt of from their London childhood Air Force base homes. What was this country? This new band? Classic and timeless, America embodied the dreams of a nation desperate to emerge from the desert and finally give their horse a name.

Celebrating the band's fiftieth anniversary, Gerry Beckley and Dewey Bunnell share stories of growing up, growing together, and growing older. Journalist Jude Warne weaves original interviews with Beckley, Bunnell, and many others into a dynamic cultural history of America, the band, and America, the nation.

Reliving hits like "Ventura Highway," "Tin Man," and of course, "A Horse with No Name" from their 19 studio albums and incomparable live recordings, this book offers readers a new appreciation of what makes some music unforgettable and timeless. As America's music stays in rhythm with the heartbeats of its millions of fans, new fans feel the draw of a familiar emotion. They've felt it before in their hearts and thanks to America, they can now hear it, share it, and sing along.
Public Media Market is a participant in the Amazon Services LLC Associates Program, an affiliate advertising program designed to provide a means for sites to earn advertising fees by advertising and linking to

amazon.com

.