Blowing the Bloody Doors Off: And Other Lessons in Life by Michael Caine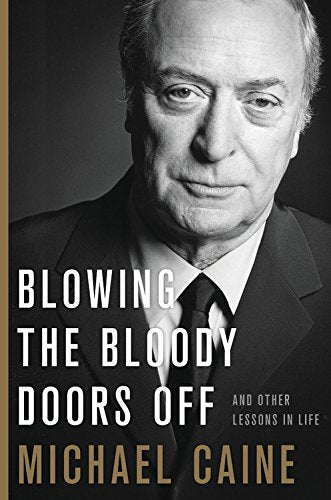 One of our best-loved actors Michael Caine has starred in a huge range of films from the classic movies Alfie, Zulu, and The Italian Job (the inspiration for the book title) to the Hollywood blockbusting Dark Knight trilogy, Dirty Rotten Scoundrels, Hannah and Her Sisters, and Cider House Rules. Caine has excelled in every kind of role--with a skill that's made it look easy. 

He knows what success takes--he's made it to the pinnacle of his profession from humble origins. But as he says, "Small parts can lead to big things. And if you keep doing things right, the stars will align when you least expect it." Now in his 85th year--and more beloved than ever--he wants to share everything he's learned.

With brilliant new insight into his life and work and showcasing his wonderful gift for storytelling, Blowing the Bloody Doors Off is Caine at his wise and entertaining best.
Public Media Market is a participant in the Amazon Services LLC Associates Program, an affiliate advertising program designed to provide a means for sites to earn advertising fees by advertising and linking to

amazon.com

.