Bring That Beat Back: How Sampling Built Hip-Hop by Nate Patrin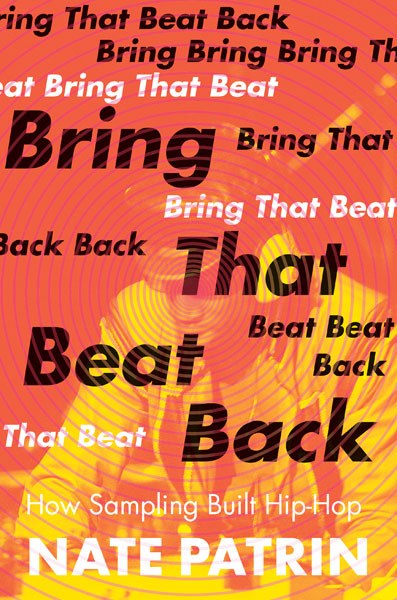 How sampling remade hip-hop over forty years, from pioneering superstar Grandmaster Flash through crate-digging preservationist and innovator Madlib.

Sampling—incorporating found sound and manipulating it into another form entirely—has done more than any musical movement in the twentieth century to maintain a continuum of popular music as a living document and, in the process, has become one of the most successful (and commercial) strains of postmodern art. Bring That Beat Back traces the development of this transformative pop-cultural practice from its origins in the turntable-manning, record-spinning hip-hop DJs of 1970s New York through forty years of musical innovation and reinvention.

Nate Patrin tells the story of how sampling built hip-hop through the lens of four pivotal artists: Grandmaster Flash as the popular face of the music's DJ-born beginnings; Prince Paul as an early champion of sampling's potential to elaborate on and rewrite music history; Dr. Dre as the superstar who personified the rise of a stylistically distinct regional sound while blurring the lines between sampling and composition; and Madlib as the underground experimentalist and record-collector antiquarian who constantly broke the rules of what the mainstream expected from hip-hop. From these four artists' histories, and the stories of the people who collaborated, competed, and evolved with them, Patrin crafts a deeply informed, eminently readable account of a facet of pop music as complex as it is commonly underestimated: the aesthetic and reconstructive power of one of the most revelatory forms of popular culture to emerge from postwar twentieth-century America. And you can nod your head to it.
Public Media Market is a participant in the Amazon Services LLC Associates Program, an affiliate advertising program designed to provide a means for sites to earn advertising fees by advertising and linking to

amazon.com

.