Brown White Black: An American Family at the Intersection of Race, Gender, Sexuality, and Religion by Nishta J. Mehra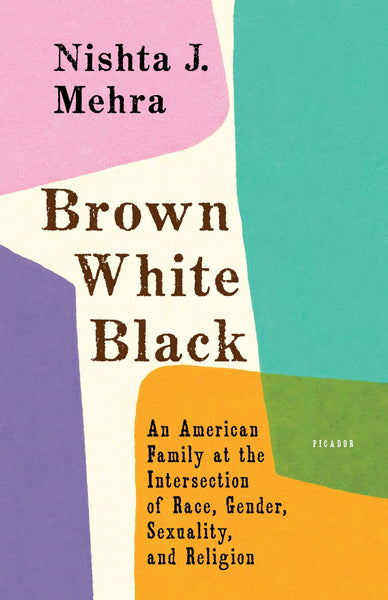 Brown White Black is a portrait of Nishta J. Mehra's family: her wife, who is white; her adopted child, Shiv, who is black; and their experiences dealing with America's rigid ideas of race, gender, and sexuality. Her clear-eyed and incisive writing on her family's daily struggle to make space for themselves amid racial intolerance and stereotypes personalizes some of America's most fraught issues. Mehra writes candidly about her efforts to protect and shelter Shiv from racial slurs on the playground and from intrusive questions by strangers while educating her child on the realities and dangers of being black in America. In other essays, she discusses growing up in the racially polarized city of Memphis; coming out as queer; being an adoptive mother who is brown; and what it's like to be constantly confronted by people's confusion, concern, and expectations about her child and her family. Above all, Mehra argues passionately for a more nuanced and compassionate understanding of identity and family.
Both poignant and challenging, Brown White Black is a remarkable portrait of a loving family on the front lines of some of the most highly charged conversations in our culture.
Public Media Market is a participant in the Amazon Services LLC Associates Program, an affiliate advertising program designed to provide a means for sites to earn advertising fees by advertising and linking to

amazon.com

.