Cannabis: The Illegalization of Weed in America by Box Brown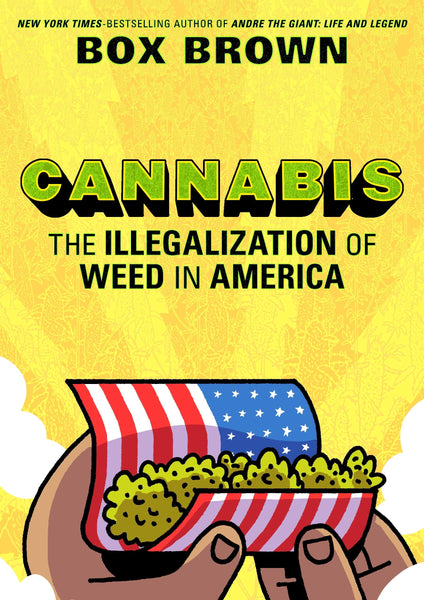 Mexico, 1519 CE.
During the Spanish conquests Cortés introduced hemp farming as part of his violent colonial campaign. In secret, locals began cultivating the plant for consumption. It eventually made its way to the United States through the immigrant labor force where it was shared with black laborers. It doesn't take long for American lawmakers to decry cannabis as the vice of "inferior races."
Enter an era of propaganda designed to feed a moral panic about the dangers of a plant that had been used by humanity for thousands of years. Cannabis was given a schedule I classification, which it shared with drugs like heroin. This opened the door for a so-called "war on drugs" that disproportionately targeted young black men, leaving hundreds of thousands in prison, many for minor infractions. With its roots in "reefer madness" and misleading studies into the effects of cannabis, America's complicated and racialized relationship with marijuana continues to this day.
In Cannabis, Box Brown delves deep into this troubling history and offers a rich, entertaining, and thoroughly researched graphic essay on the legacy of cannabis legislation in America.
Public Media Market is a participant in the Amazon Services LLC Associates Program, an affiliate advertising program designed to provide a means for sites to earn advertising fees by advertising and linking to

amazon.com

.