D: A Tale of Two Worlds by Michel Faber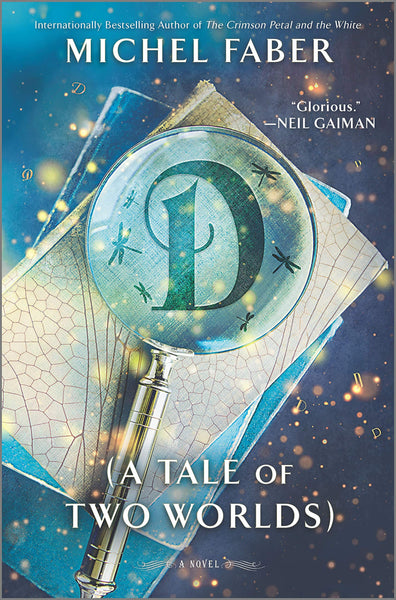 It all starts on the morning the letter D disappears from language. First, it vanishes from Dhikilo's parents' conversation at breakfast, then from the road signs outside and from her school dinners. Soon the local dentist and the neighbor's dalmatian are missing, and even the Donkey Derby has been called off.

Though she doesn't know why, Dhikilo is summoned to the home of her old history teacher Professor Dodderfield and his faithful Labrador, Nelly Robinson. And this is where our story begins.

Set between England and the wintry land of Liminus, a world enslaved by the monstrous Gamp and populated by fearsome, enchanting creatures, D (A Tale of Two Worlds) is told with simple beauty and warmth. Its celebration of moral courage and freethinking is a powerful reminder of our human capacity for strength, hope and justice.
Public Media Market is a participant in the Amazon Services LLC Associates Program, an affiliate advertising program designed to provide a means for sites to earn advertising fees by advertising and linking to

amazon.com

.