Dance in America: A Reader's Anthology by Mindy Aloff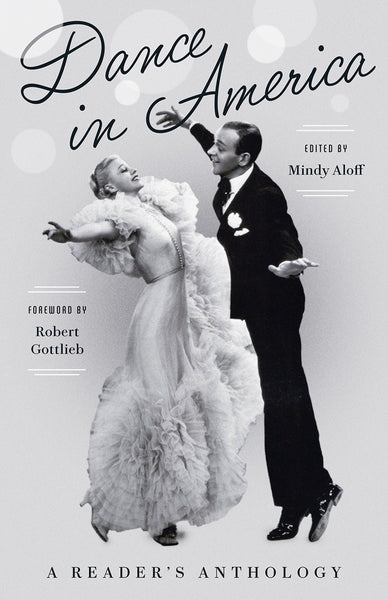 From the beginning, American dance has been an exciting fusion of many disparate influences, with European traditions of ballet and social dancing encountering Native American rituals and African American improvisations to create something new and extraordinary. In this landmark collection, dance critic Mindy Aloff brings together an astonishing array of writers—dancers and dance creators, impresarios and critics, and enthusiastic literary observers—to tell the remarkable story of the artistry, innovation, and sheer joy of a great American art form. Here is dance in its many varieties and locales: from tap and swing to ballet and modern dance, from Five Points to Radio City Music Hall, and from the Lindy Hop to Michael Jackson's Moonwalk. 

With 100 selections spanning three centuries, this is the biggest and best anthology on American dance ever published. Here are the most acclaimed dance critics, including Edwin Denby, Joan Acocella, Lincoln Kirstein, Jill Johnston, and Clive Barnes; the most inventive and influential choreographers and dancers, among them George Balanchine, Merce Cunningham, Paul Taylor, Twyla Tharp, Allegra Kent, and Mikhail Baryshnikov; and a dazzling roster of literary figures, such as Ralph Waldo Emerson, Emily Dickinson, Hart Crane, Edmund Wilson, Langston Hughes, and Susan Sontag. Here too are rare and hard-to-find texts, several previously unpublished, among them Jerome Robbins's reflections on the secret of choreography and an inspiring commencement address from Mark Morris. 

Brilliant profiles of unforgettable performers—Stuart Hodes on Martha Graham; John Updike on Gene Kelly; Alastair Macaulay on Michael Jackson—join incisive, often deeply personal pieces—Zora Neale Hurston on hoodoo ritual; Arlene Croce on dance in film; Yehuda Hyman on Hasidic dances—to form a one-of-kind reading experience every dance lover will cherish. 
Public Media Market is a participant in the Amazon Services LLC Associates Program, an affiliate advertising program designed to provide a means for sites to earn advertising fees by advertising and linking to

amazon.com

.