"Dream Street" by Tricia Elam Walker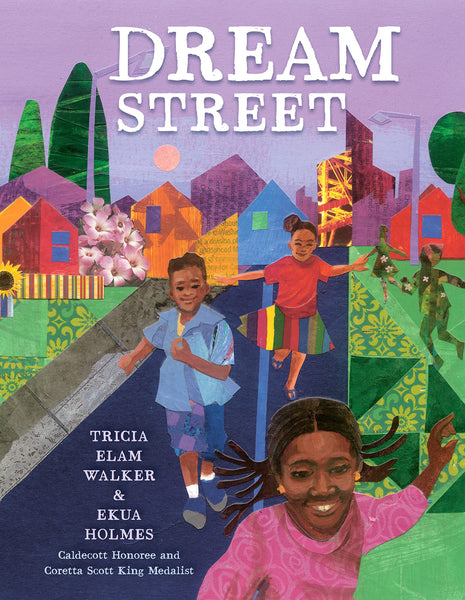 Public Media Market is a participant in the Amazon Services LLC Associates Program. 
When you shop using our links, we earn a small commission. It's a great way to support public media at no extra cost to you!
Welcome to Dream Street--the best street in the world!  Jump rope with Azaria--can you Double Dutch one leg at a time?  Dream big with Ede and Tari, who wish to create a picture book together one day. Say hello with Mr. Sidney, a retired mail carrier who greets everyone with the words, "Don't wait to have a great day. Create one!" On Dream Street, love between generations rules, everyone is special, and the warmth of the neighborhood shines.
 
A magical story from the critically acclaimed author of Nana Akua Goes to School and a Caldecott Honor and Coretta Scott King Award winning illustrator. Illuminating this vivid cast of characters are vibrant, joyful illustrations that make this neighborhood--based on the Roxbury neighborhood in Boston where the author and illustrator grew up together as cousins--truly sing. This book is a perfect way for parents to share with their children the importance of community.