Fangirls: Scenes from Modern Music Culture by Hannah Ewens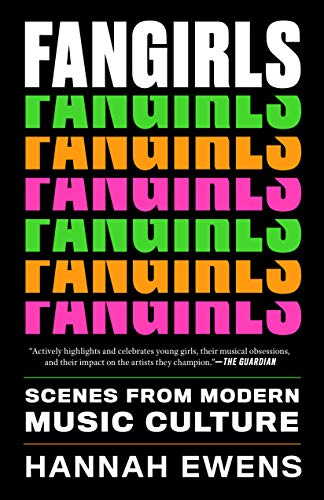 "To be a fan is to scream alone together." This is the discovery Hannah Ewens makes in Fangirls: how music fandom is at once a journey of self-definition and a conduit for connection and camaraderie; how it is both complicated and empowering; and how now, more than ever, fandoms composed of girls and young queer people create cultures that shape and change an entire industry.
This book is about what it means to be a fangirl.
Speaking to hundreds of fans from the UK, US, Europe, and Japan, Ewens tells the story of music fandom using its own voices, recounting previously untold or glossed-over scenes from modern pop and rock music history. In doing so, she uncovers the importance of fan devotion: how Ariana Grande represents both tragedy and resilience to her followers, or what it means to meet an artist like Lady Gaga in person. From One Directioners, to members of the Beyhive, to the author's own fandom experiences, this book reclaims the "fangirl" label for its young members, celebrating their purpose, their power, and, most of all, their passion for the music they love.
Public Media Market is a participant in the Amazon Services LLC Associates Program, an affiliate advertising program designed to provide a means for sites to earn advertising fees by advertising and linking to

amazon.com

.