Feast Your Eyes: A Novel by Myla Goldberg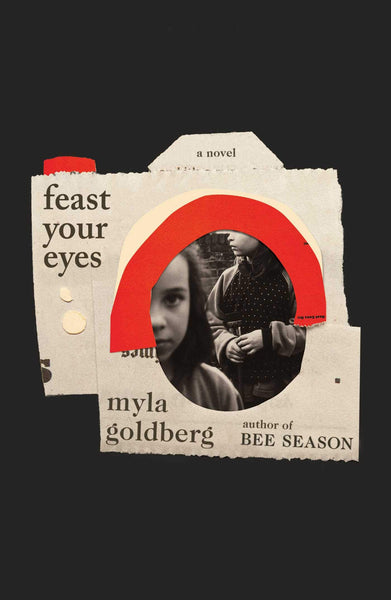 Featured on The Thread: Real photos inspire a fictional life in 'Feast Your Eyes'
Feast Your Eyes, framed as the catalogue notes from a photography show at the Museum of Modern Art, tells the life story of Lillian Preston: "America's Worst Mother, America's Bravest Mother, America's Worst Photographer, or America's Greatest Photographer, depending on who was talking." After discovering photography as a teenager through her high school's photo club, Lillian rejects her parents' expectations of college and marriage and moves to New York City in 1955. When a small gallery exhibits partially nude photographs of Lillian and her daughter Samantha, Lillian is arrested, thrust into the national spotlight, and targeted with an obscenity charge. Mother and daughter's sudden notoriety changes the course of both of their lives and especially Lillian's career as she continues a life-long quest for artistic legitimacy and recognition.

Narrated by Samantha, Feast Your Eyes reads as a collection of Samantha's memories, interviews with Lillian's friends and lovers, and excerpts from Lillian's journals and letters—a collage of stories and impressions, together amounting to an astounding portrait of a mother and an artist dedicated, above all, to a vision of beauty, truth, and authenticity.
Public Media Market is a participant in the Amazon Services LLC Associates Program, an affiliate advertising program designed to provide a means for sites to earn advertising fees by advertising and linking to

amazon.com

.