Ghostways: Two Journeys in Unquiet Places by Robert Macfarlane, Stanley Donwood (illustrator) and Dan Richards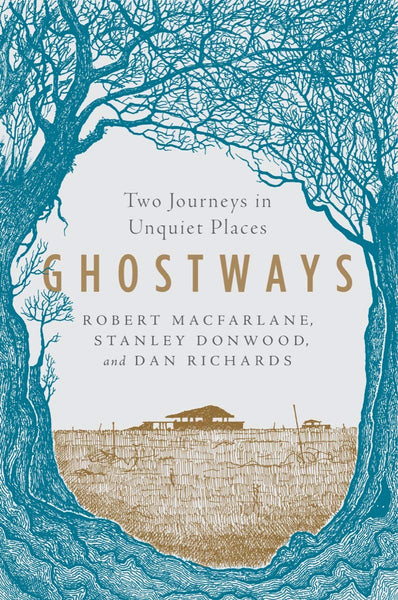 In Holloway, "a perfect miniature prose-poem" (William Dalrymple), Macfarlane, artist Stanley Donwood, and writer Dan Richards travel to Dorset, near the south coast of England, to explore a famed "hollowed way"―a path used by walkers and riders for so many centuries that it has become worn far down into the soft golden bedrock of the region.
In Ness, "a triumphant libretto of mythic modernism for our poisoned age" (Max Porter), Macfarlane and Donwood create a modern myth about Orford Ness, the ten-mile-long shingle spit that lies off the coast of East Anglia, which the British government used for decades to conduct secret weapons tests.  
Public Media Market is a participant in the Amazon Services LLC Associates Program, an affiliate advertising program designed to provide a means for sites to earn advertising fees by advertising and linking to

amazon.com

.