"Going Gray: What I Learned about Beauty, Sex, Work, Motherhood, Authenticity, and Everything Else That Matters" by Anne Kreamer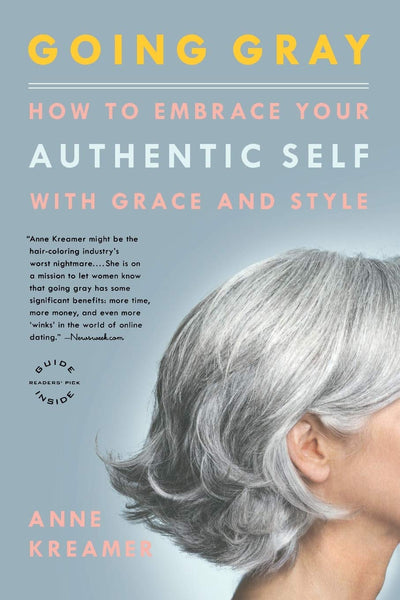 Public Media Market is a participant in the Amazon Services LLC Associates Program. 
When you shop using our links, we earn a small commission. It's a great way to support public media at no extra cost to you!
Anne Kreamer considered herself a youthful 49 until a photo of herself with her teenage daughter stopped her in her tracks. In one unguarded moment she saw herself for what she really was -- a middle-aged woman with her hair dyed much too harshly. In that one moment Kreamer realized that she wasn't fooling anyone about her age and decided it was time to get real and embrace a more authentic life. She set out for herself a program to let her hair become its true color, and along the way discovered her true self.

Going Gray is Kreamer's exploration of that experience, and a frank, warm and funny investigation of aging as a female obsession. Through interviews, field experiments, and her own everywoman's chronicle, Kreamer probes the issues behind two of the biggest fears aging women face: Can I be sexually attractive as a gray-haired, middle-aged woman? Will I be discriminated against in the work world? Her answers will surprise you.

In searching for the balance between attractiveness and authenticity, Kreamer's journey of middle-aging illiminates in a friendly, useful, and entertaining way the politics and personal costs of this generation's definition of "aging gracefully".