In My Heart: The Adoption Story Project by Alan Berks & Leah Cooper, Illustrated by Becca Hart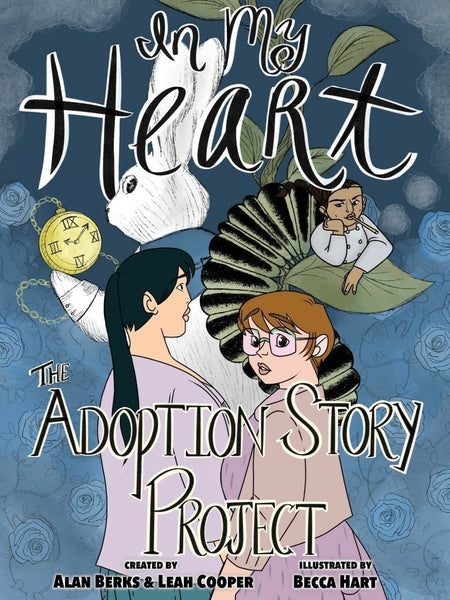 Public Media Market is a participant in the Amazon Services LLC Associates Program.
When you shop using our links, we earn a small commission. It's a great way to support public media at no extra cost to you!
The final product of a successful theatrical script is usually a play — but not always. A St. Paul theater's deeply emotional show about adoption will live on as a 300-page graphic novel. 
A young woman named Alice who meets her future in-laws for the first time at her "Alice in Wonderland"-themed engagement party. They are surprised to learn she is adopted. The in-laws then upset her and her parents with thoughtless questions.
Things get worse when her sister Jen, who was adopted from Korea, returns unexpectedly from a trip to try to find her birth parents. Soon Alice and Jen find themselves going down an identity rabbit hole. Jen finds a prickly server on a smoke break who introduces herself as Caterpillar.