"Iron John: A Book About Men" by Robert Bly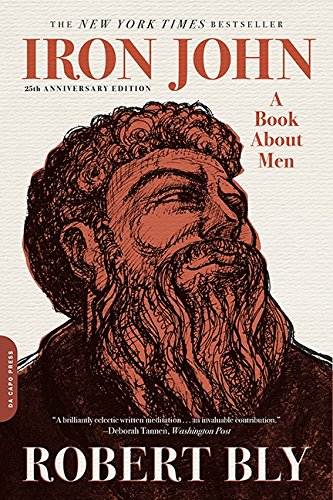 Public Media Market is a participant in the Amazon Services LLC Associates Program. 
When you shop using our links, we earn a small commission. It's a great way to support public media at no extra cost to you!
In this timeless and deeply learned classic, poet and translator Robert Bly offers nothing less than a new vision of what it means to be a man.

Bly's vision is based on his ongoing work with men, as well as on reflections on his own life. He addresses the devastating effects of remote fathers and mourns the disappearance of male initiation rites in our culture. Finding rich meaning in ancient stories and legends, Bly uses the Grimm fairy tale "Iron John"-in which a mentor or "Wild Man" guides a young man through eight stages of male growth-to remind us of ways of knowing long forgotten, images of deep and vigorous masculinity centered in feeling and protective of the young.

At once down-to-earth and elevated, combining the grandeur of myth with the practical and often painful lessons of our own histories, Iron John is an astonishing work that will continue to guide and inspire men-and women-for years to come.