King-Cat Classix by John Porcellino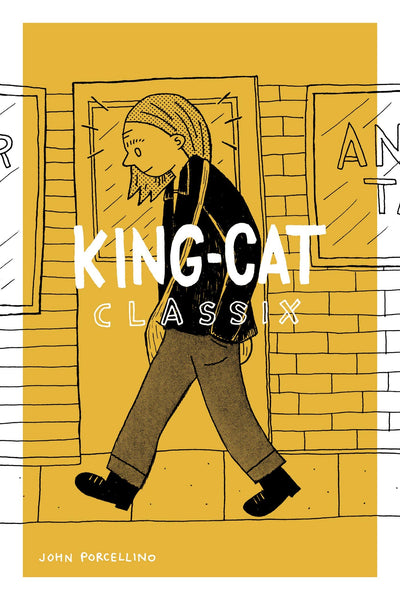 Public Media Market is a participant in the Amazon Services LLC Associates Program. 
When you shop using our links, we earn a small commission. It's a great way to support public media at no extra cost to you!
King-Cat Classix collects material from the first fifty issues of John Porcellino's King-Cat Comics as they appeared in self-published, handmade zines throughout the 1990s. These strips span Porcellino's dynamic evolution from saturated, punk drawings to his characteristic refined minimalism, revealing his work as nothing short of a catalyst that has inspired artists like Chris Ware in the emerging literary comics scene. In the inky drawings featuring beloved pets, awkward teenage one-night-stands, and everyday blunders, we see a nascent style steeped in truth and transparency―one that continues to ring true today.

Porcellino's mind is spread out on the page, with an uninhibited id running wildly about dreams and sexual fantasies, not unlike the gritty, stabbing pen strokes of Julie Doucet. He sketches fragmented moments and glimpses of interaction that seem to reflect the very manner in which we process memory: we are made up of a stream of consciousness, captured in fleeting mental images, and Porcellino externalizes that messy internal reality. Follow along the path of Porcellino's dynamic evolution and relish in the inspirational power of this groundbreaking collection.