Late Migrations: A Natural History of Love and Loss by Margaret Renkl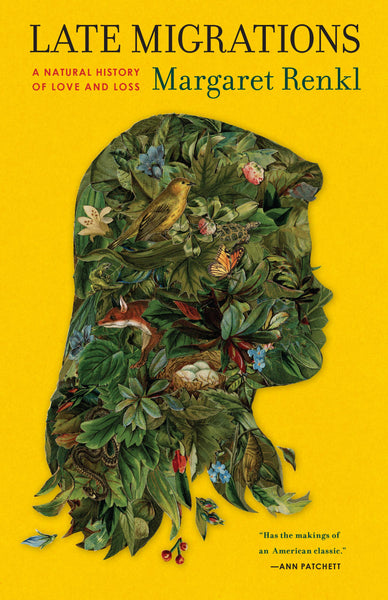 From New York Times opinion writer Margaret Renkl comes an unusual, captivating portrait of a family―and of the cycles of joy and grief that inscribe human lives within the natural world.

Growing up in Alabama, Renkl was a devoted reader, an explorer of riverbeds and red-dirt roads, and a fiercely loved daughter. Here, in brief essays, she traces a tender and honest portrait of her complicated parents―her exuberant, creative mother; her steady, supportive father―and of the bittersweet moments that accompany a child's transition to caregiver.

And here, braided into the overall narrative, Renkl offers observations on the world surrounding her suburban Nashville home. Ringing with rapture and heartache, these essays convey the dignity of bluebirds and rat snakes, monarch butterflies and native bees. As these two threads haunt and harmonize with each other, Renkl suggests that there is astonishment to be found in common things: in what seems ordinary, in what we all share. For in both worlds―the natural one and our own―"the shadow side of love is always loss, and grief is only love's own twin."

Gorgeously illustrated by the author's brother, Billy Renkl, Late Migrations is an assured and memorable debut.
Public Media Market is a participant in the Amazon Services LLC Associates Program, an affiliate advertising program designed to provide a means for sites to earn advertising fees by advertising and linking to

amazon.com

.