Light Perpetual by Francis Spufford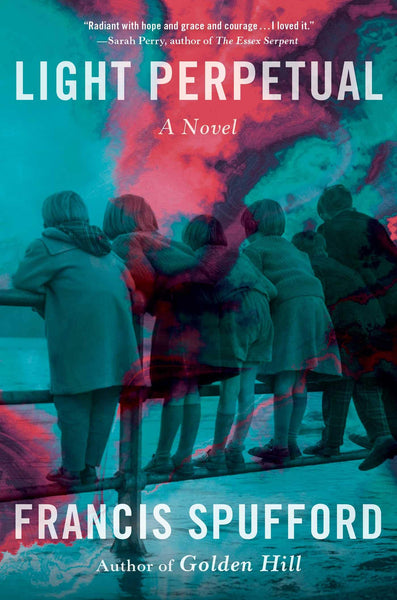 Public Media Market is a participant in the Amazon Services LLC Associates Program. 
When you shop using our links, we earn a small commission. It's a great way to support public media at no extra cost to you!
Lunchtime on a Saturday, 1944: the Woolworths on Bexford High Street in southeast London receives a delivery of aluminum saucepans. A crowd gathers to see the first new metal in ages—after all, everything's been melted down for the war effort. An instant later, the crowd is gone; incinerated. Among the shoppers were five young children.

Who were they? What futures did they lose? This brilliantly constructed novel lets an alternative reel of time run, imagining the life arcs of these five souls as they live through the extraordinary, unimaginable changes of the bustling immensity of twentieth-century London. Their intimate everyday dramas, as sons and daughters, spouses, parents, grandparents; as the separated, the remarried, the bereaved. Through decades of social, sexual, and technological transformation, as bus conductors and landlords, as swindlers and teachers, patients and inmates. Days of personal triumphs, disasters; of second chances and redemption.

Ingenious and profound, full of warmth and beauty, Light Perpetual illuminates the shapes of experience, the extraordinariness of the ordinary, the mysteries of memory and expectation, and the preciousness of life.