Loaded: A Disarming History of the Second Amendment by Roxanne Dunbar-Ortiz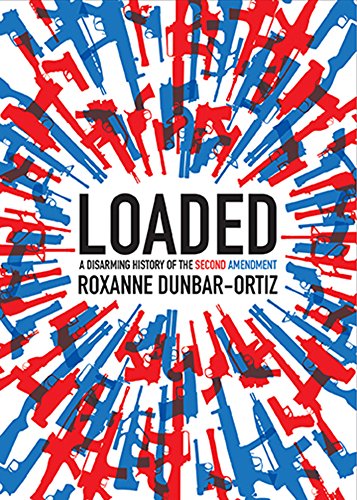 Featured on The Thread: 'Loaded': A look at the complex history of the Second Amendment
With President Trump suggesting that teachers arm themselves, with the NRA portrayed as a group of "patriots" helping to Make America Great Again, with high school students across the country demanding a solution to the crisis, everyone in America needs to engage in the discussion about our future with an informed, historical perspective on the role of guns in our society. America is at a critical turning point. What is the future for our children?
Loaded: A Disarming History of the Second Amendment, is a deeply researched—and deeply disturbing—history of guns and gun laws in the United States, from the original colonization of the country to the present. As historian and educator Dunbar-Ortiz explains, in order to understand the current obstacles to gun control, we must understand the history of U.S. guns, from their role in the "settling of America" and the early formation of the new nation, and continuing up to the present.
Public Media Market is a participant in the Amazon Services LLC Associates Program, an affiliate advertising program designed to provide a means for sites to earn advertising fees by advertising and linking to

amazon.com

.