Love by Roddy Doyle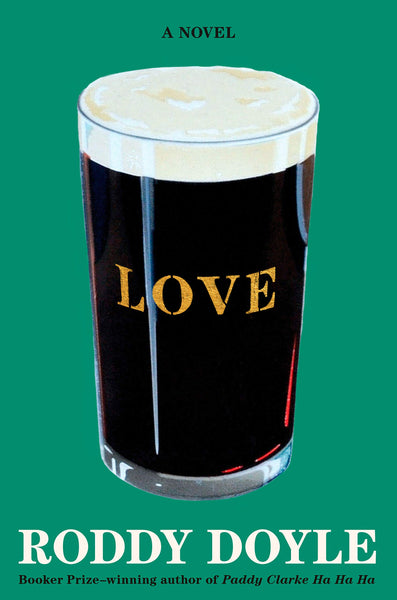 Davy and Joe were drinking pals back in their Dublin youth. Davy rarely sees Joe for a pint anymore--maybe one or two when Davy comes over from England to check on his elderly father. But tonight Davy's father is dying in the hospice, and Joe has a secret that will lead the two on a bender back to the haunts of their youth.

Joe had left his wife and family a year earlier for another woman, Jessica. Davy knows her too, or should--she was the girl of their dreams four decades earlier, the girl with the cello in George's pub. As Joe's story unfolds across Dublin--pint after pint, pub after pub--so too do the memories of what eventually drove Davy from Ireland: the upheaval that Faye, his feisty, profane wife, would bring into his life; his father's somber disapproval; the pained spaces left behind when a parent dies.

As much a hymn to the Dublin of old as a delightfully comic yet moving portrait of what it means to try to put into words the many forms that love can take, Love marks a triumphant new turn for Roddy Doyle.
Public Media Market is a participant in the Amazon Services LLC Associates Program, an affiliate advertising program designed to provide a means for sites to earn advertising fees by advertising and linking to

amazon.com

.