Main-Travelled Roads by Hamlin Garland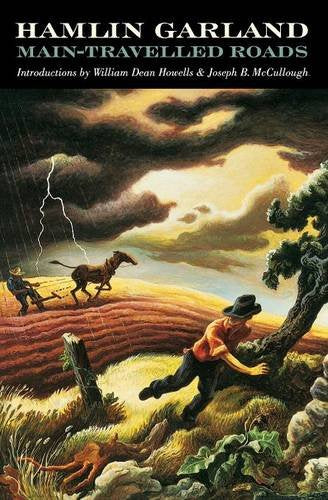 Main-Travelled Roads contains eleven stories in this expanded and revised 1922 edition of an undisputed American classic. "Under the Lion's Paw" shows an honest, hard-working farmer victimized by a greedy landlord. Equally powerful is the semi-autobiographical "Up the Coolly," concerning a successful son who returns from the East to find his mother and brother trapped on a poor farm, defeated in spite of their best efforts. "Mrs. Ripley's Trip" is a tender story of an elderly couple settled in their frugal country ways, with the wife determined to realize her dream of revisiting childhood scenes.
Although Garland paints no pretty pictures, he offers exhilarating moments in the lives of these farm people and never ignores the strength of individual will.
Public Media Market is a participant in the Amazon Services LLC Associates Program, an affiliate advertising program designed to provide a means for sites to earn advertising fees by advertising and linking to

amazon.com

.