Mina by Kim Sagwa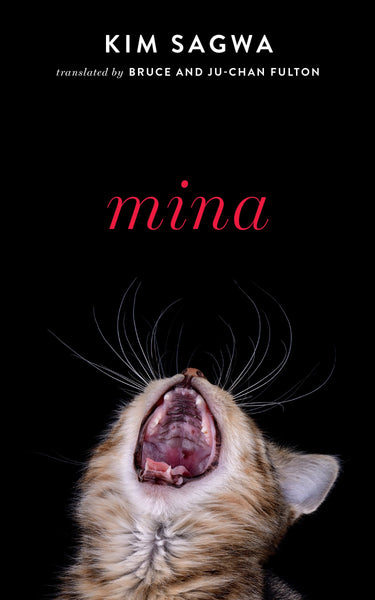 "She doesn't know what to do, and that amounts to a state of torture."

Crystal toils day and night to earn top grades at her cram school. She's also endlessly texting, shopping, drinking, vexing her boyfriends, cranking up her mp3s, and fantasizing about her next slice of cheesecake. Her non- stop frenzy never quite manages the one thing that might calm her down: opening up about the pressures that are driving her to the edge. She certainly hasn't talked with her best friend, Mina, nor Mina's brother, whom she's developing a serious crush on. And Crystal's starting to lose her grip.

In this shocking English debut, award-winning Korean author Kim Sagwa delivers an astonishingly complex portrait of modern-day adolescence. With pitch-perfect dialogue and a precise eye for detail, Kim creates a piercingly real teen protagonist―at once powerful, vulnerable, and utterly confused. As one bad decision leads to another, this promising life spirals to a devastating climax.
Public Media Market is a participant in the Amazon Services LLC Associates Program, an affiliate advertising program designed to provide a means for sites to earn advertising fees by advertising and linking to

amazon.com

.