Monogamy by Sue Miller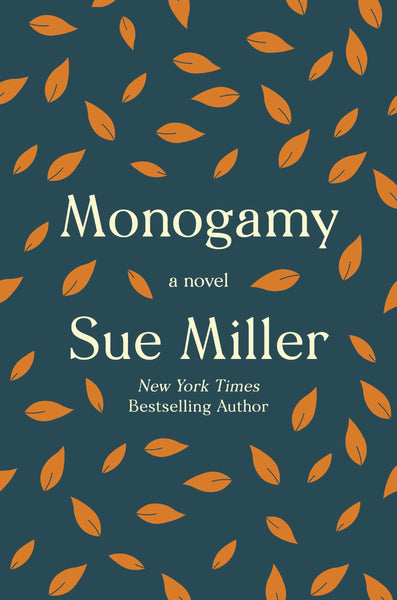 Graham and Annie have been married for nearly thirty years. A golden couple, their seemingly effortless devotion has long been the envy of their circle of friends and acquaintances. 
Graham is a bookseller, a big, gregarious man with large appetites—curious, eager to please, a lover of life, and the convivial host of frequent, lively parties at his and Annie's comfortable house in Cambridge. Annie, more reserved and introspective, is a photographer. She is about to have her first gallery show after a six-year lull and is worried that the best years of her career may be behind her. They have two adult children; Lucas, Graham's son with his first wife, Frieda, works in New York. Annie and Graham's daughter, Sarah, lives in San Francisco. Though Frieda is an integral part of this far-flung, loving family, Annie feels confident in the knowledge that she is Graham's last and greatest love.
 When Graham suddenly dies—this man whose enormous presence has seemed to dominate their lives together—Annie is lost. What is the point of going on, she wonders, without him? 
 Then, while she is still mourning him intensely, she discovers that Graham had been unfaithful to her; and she spirals into darkness, wondering if she ever truly knew the man who loved her.
Public Media Market is a participant in the Amazon Services LLC Associates Program, an affiliate advertising program designed to provide a means for sites to earn advertising fees by advertising and linking to

amazon.com

.