Once and Forever: The Tales of Kenji Miyazawa by Kenji Miyazawa (Author), John Bester (Translator)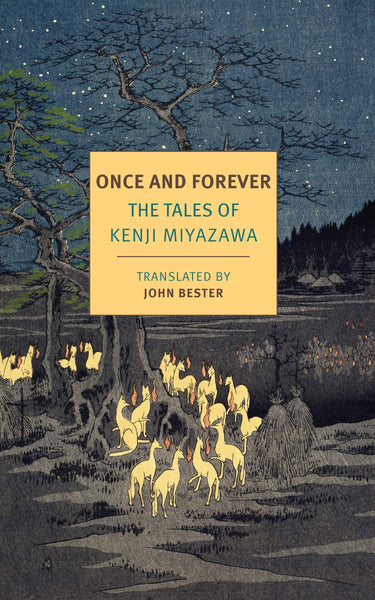 Kenji Miyazawa is one of modern Japan's most beloved writers, a great poet and a strange and marvelous spinner of tales, whose sly, humorous, enchanting, and enigmatic stories bear a certain resemblance to those of his contemporary Robert Walser. John Bester's selection and expert translation of Miyazawa's short fiction reflects its full range from the joyful, innocent "Wildcat and the Acorns," to the cautionary tale "The Restaurant of Many Orders," to "The Earthgod and the Fox," which starts out whimsically before taking a tragic turn. Miyazawa also had a deep connection to Japanese folklore and an intense love of the natural world. In "The Wild Pear," what seem to be two slight nature sketches succeed in encapsulating some of the cruelty and compensations of life itself.
Public Media Market is a participant in the Amazon Services LLC Associates Program, an affiliate advertising program designed to provide a means for sites to earn advertising fees by advertising and linking to

amazon.com

.