Orpheus Girl by Brynne Rebele-Henry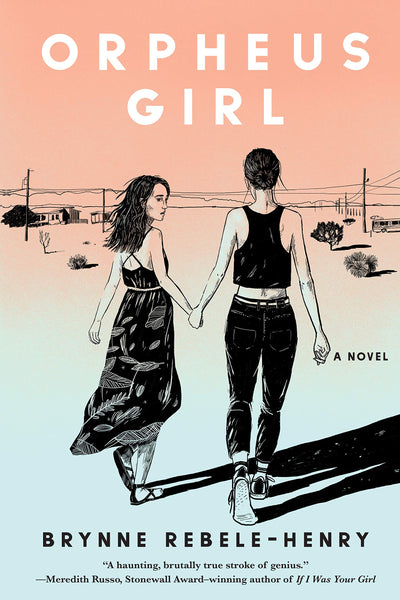 Abandoned by a single mother she never knew, 16-year-old Raya—obsessed with ancient myths—lives with her grandmother in a small conservative Texas town. For years Raya has fought to hide her feelings for her best friend and true love, Sarah. When the two are outed, they are sent to Friendly Saviors: a re-education camp meant to "fix" them and make them heterosexual. Upon arrival, Raya vows to assume the role of Orpheus, to return to the world of the living with her love—and after she, Sarah, and the other teen residents are subjected to abusive and brutal "treatments" by the staff, Raya only becomes more determined to escape.
 
In a haunting voice reminiscent of Sylvia Plath and the contemporary lyricism of David Levithan, Brynne Rebele-Henry weaves a powerful inversion of the Orpheus myth informed by the disturbing real-world truths of conversion therapy. Orpheus Girl is a story of dysfunctional families, trauma, first love, heartbreak, and ultimately, the fierce adolescent resilience that has the power to triumph over darkness and ignorance.
Public Media Market is a participant in the Amazon Services LLC Associates Program, an affiliate advertising program designed to provide a means for sites to earn advertising fees by advertising and linking to

amazon.com

.