Seven Deaths of Evelyn Hardcastle by Stuart Turton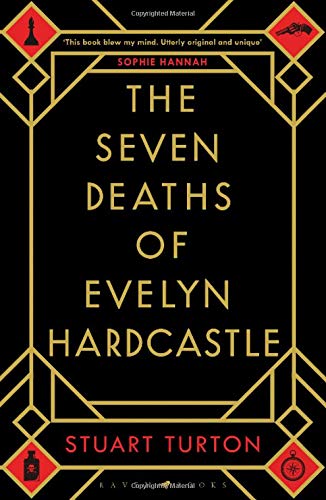 A brilliantly original high concept murder mystery from a fantastic new talent: Gosford Park meets Inception, by way of Agatha Christie's Murder on the Orient Express One of Stylist Magazine's 20 Must-Read Books of 2018 One of Harper's Bazaar's 10 Must-Read Books of 2018 One of Marie Claire, Australia's 10 Books You Absolutely Have to Read in 2018 'Somebody's going to be murdered at the ball tonight. It won't appear to be a murder and so the murderer won't be caught. Rectify that injustice and I'll show you the way out.' It is meant to be a celebration but it ends in tragedy. As fireworks explode overhead, Evelyn Hardcastle, the young and beautiful daughter of the house, is killed. But Evelyn will not die just once. Until Aiden - one of the guests summoned to Blackheath for the party - can solve her murder, the day will repeat itself, over and over again. Every time ending with the fateful pistol shot. The only way to break this cycle is to identify the killer. But each time the day begins again, Aiden wakes in the body of a different guest. And someone is determined to prevent him ever escaping Blackheath...
Public Media Market is a participant in the Amazon Services LLC Associates Program, an affiliate advertising program designed to provide a means for sites to earn advertising fees by advertising and linking to

amazon.com

.