"Soup Club: 80 Cozy Recipes for Creative Plant-Based Soups and Stews to Share" by Caroline Wright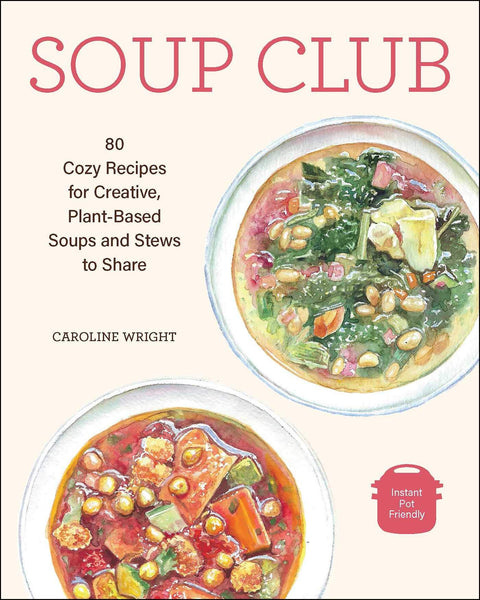 Public Media Market is a participant in the Amazon Services LLC Associates Program. 
When you shop using our links, we earn a small commission. It's a great way to support public media at no extra cost to you!
After a devastating brain cancer diagnosis, Caroline Wright told some new friends she was craving homemade soup, then found soup on her doorstep every day for months. She survived with a deep gratitude for soup and her community. In thanks and in their honor, she decided to start a weekly soup club delivering her own original healthful soup recipes to her friend's porches. Caroline's creative spirit and enthusiasm spread, along with the word of her club, and she soon was building a large community of soup enthusiasts inspired by her story.

Soup Club is unlike any other soup book. Caroline's collection of recipes along with artwork, photography, and haiku from her members, tell a moving story of community, love, and health at its center. This unique cookbook proves that soup can be more than a filling meal, but also a mood and a feeling. Every soup can be made on the stove top and Instant Pot. The recipes are all vegan and gluten-free and include:
Catalan Chickpea Stew with Spinach
Jamaican Pumpkin and Red Pea Soup
Split Pea Soup with Roasted Kale
West African Vegetable Stew