State of Wonder: A Novel by Ann Patchett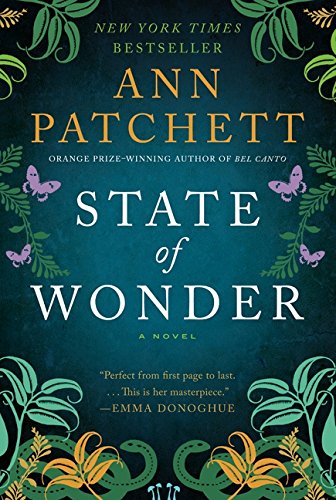 Award-winning, New York Times bestselling author Ann Patchett returns with a provocative and assured novel of morality and miracles, science and sacrifice set in the Amazon rainforest. Infusing the narrative with the same ingenuity and emotional urgency that pervaded her acclaimed previous novels Bel Canto, Taft, Run, The Magician's Assistant, and The Patron Saint of Liars, Patchett delivers an enthrallingly innovative tale of aspiration, exploration, and attachment in State of Wonder—a gripping adventure story and a profound look at the difficult choices we make in the name of discovery and love.
Public Media Market is a participant in the Amazon Services LLC Associates Program, an affiliate advertising program designed to provide a means for sites to earn advertising fees by advertising and linking to

amazon.com

.