Supernova Era by Cixin Liu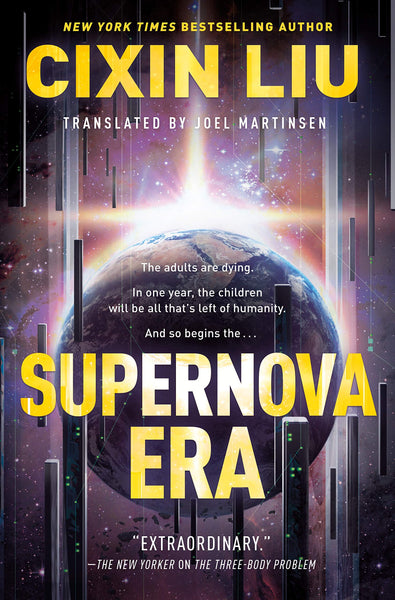 In those days, Earth was a planet in space.
In those days, Beijing was a city on Earth.
On this night, history as known to humanity came to an end.
Eight light years away, a star has died, creating a supernova event that showers Earth in deadly levels of radiation. Within a year, everyone over the age of thirteen will die.
And so the countdown begins. Parents apprentice their children and try to pass on the knowledge needed to keep the world running.
But when the world is theirs, the last generation may not want to continue the legacy left to them. And in shaping the future however they want, will the children usher in an era of bright beginnings or final mistakes?
Public Media Market is a participant in the Amazon Services LLC Associates Program, an affiliate advertising program designed to provide a means for sites to earn advertising fees by advertising and linking to

amazon.com

.