Survival Math: Notes on an All-American Family by Mitchell Jackson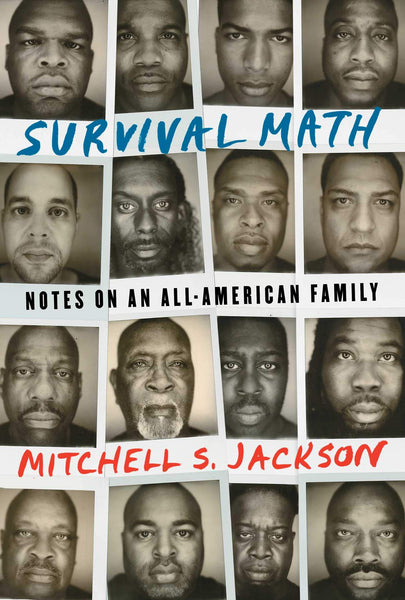 This dynamic book explores gangs and guns, near-death experiences, sex work, masculinity, composite fathers, the concept of "hustle," and the destructive power of addiction—all framed within the story of Jackson, his family, and his community. Lauded for its breathtaking pace, its tender portrayals, its stark candor, and its luminous style, Survival Math reveals on every page the searching intellect and originality of its author. The primary narrative, focused on understanding the antecedents of Jackson's family's experience, is complemented by poems composed from historical American documents as well as survivor files, which feature photographs and riveting short narratives of several of Jackson's male relatives. The sum of Survival Math's parts is a highly original whole, one that reflects on the exigencies—over generations—that have shaped the lives of so many disenfranchised Americans. As essential as it is beautiful, as real as it is artful, Mitchell S. Jackson's nonfiction debut is a singular achievement, not to be missed.
Public Media Market is a participant in the Amazon Services LLC Associates Program, an affiliate advertising program designed to provide a means for sites to earn advertising fees by advertising and linking to

amazon.com

.