The Beneficiary: Fortune, Misfortune, and the Story of My Father by Janny Scott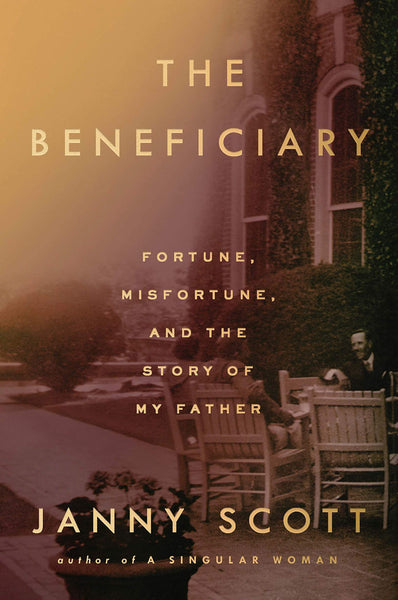 Land, houses, and money tumbled from one generation to the next on the eight-hundred-acre estate built by Scott's investment banker great-grandfather on Philadelphia's Main Line. There was an obligation to protect it, a license to enjoy it, a duty to pass it on—but it was impossible to know in advance how all that extraordinary good fortune might influence the choices made over a lifetime. 

In this warmly felt tale of an American family's fortunes, journalist Janny Scott excavates the rarefied world that shaped her charming, unknowable father, Robert Montgomery Scott, and provides an incisive look at the weight of inheritance, the tenacity of addiction, and the power of buried secrets.

Some beneficiaries flourished, like Scott's grandmother, Helen Hope Scott, a socialite and celebrated horsewoman said to have inspired Katherine Hepburn's character in the play and Academy Award-winning film The Philadelphia Story. For others, including the author's father, she concludes, the impact was more complex.

Bringing her journalistic talents, light touch, and crystalline prose to this powerful story of a child's search to understand a parent's puzzling end, Scott also raises questions about our new Gilded Age. New fortunes are being amassed, new estates are being born. Does anyone wonder how it will all play out, one hundred years hence?
Public Media Market is a participant in the Amazon Services LLC Associates Program, an affiliate advertising program designed to provide a means for sites to earn advertising fees by advertising and linking to

amazon.com

.