The Churchgoer by Patrick Coleman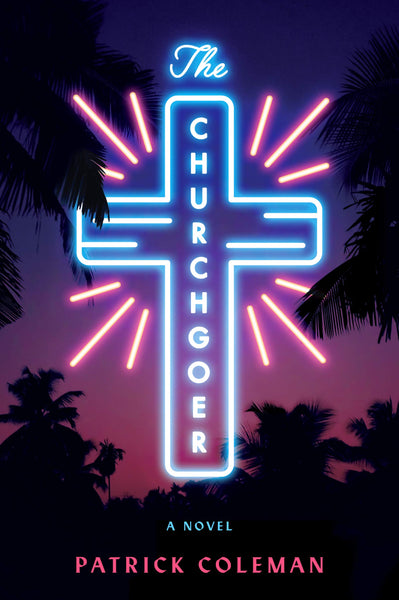 In Mark Haines's former life, he was an evangelical youth pastor, a role model, and a family man--until he abandoned his wife, his daughter, and his beliefs. Now he's marking time between sunny days surfing and dark nights working security at an industrial complex. His isolation is broken when Cindy, a charming twenty-two-year old drifter he sees hitchhiking on the Pacific Coast Highway, hustles him for a breakfast and a place to crash--two cynical kindred spirits.   
Then his co-worker is murdered in a robbery gone wrong and Cindy disappears on the same night. Haines knows he should let it go and return to his safe life of solitude. Instead, he's driven to find out where Cindy went, under stranger and stranger circumstances. Soon Mark is chasing leads, each one taking him back into a world where his old life came crashing down--into the seedier side of southern California's drug trade and ultimately into the secrets of an Evangelical megachurch where his past and his future are about to converge. What begins as an investigation becomes a haunting mystery and a psychological journey both for Mark, and for the elusive young stranger he won't let get away.
Set in the early 2000s,
The Churchgoer
is a gripping noir, a quiet subversion of the genre, and a powerful meditation on belief, morality, and the nature of evil in contemporary life.
Public Media Market is a participant in the Amazon Services LLC Associates Program, an affiliate advertising program designed to provide a means for sites to earn advertising fees by advertising and linking to

amazon.com

.