"The Council of Animals" by Nick McDonell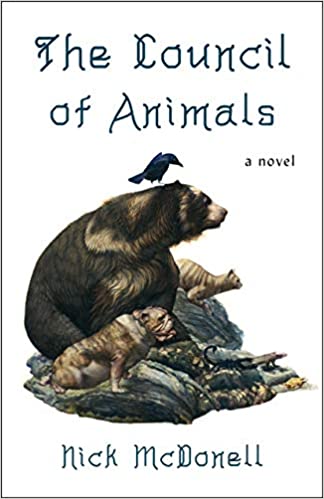 Public Media Market is a participant in the Amazon Services LLC Associates Program. 
When you shop using our links, we earn a small commission. It's a great way to support public media at no extra cost to you!
"'Now,' continued the cat, 'there is nothing more difficult than changing an animal's mind. But I will say, in case I can change yours: humans are more useful to us outside our bellies than in.'"
Perhaps.
After The Calamity, the animals thought the humans had managed to do themselves in. But, it turns out, a few are cowering in makeshift villages. So the animals - among them a cat, a dog, a crow, a baboon, a horse, and a bear - have convened to debate whether to help the last human stragglers...or to eat them.
Rest assured, there is a happy ending. Sort of.