The Gifted School: A Novel by Bruce Holsinger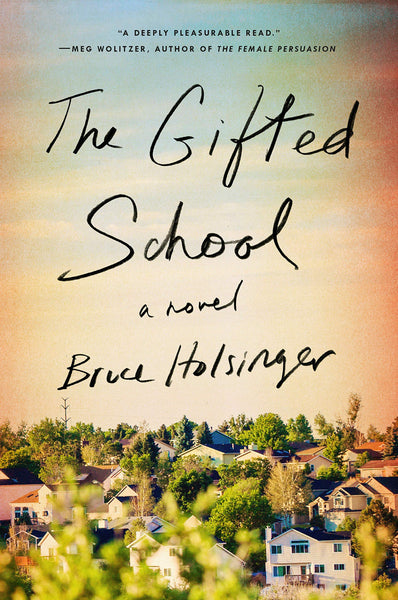 This deliciously sharp novel captures the relentless ambitions and fears that animate parents and their children in modern America, exploring the conflicts between achievement and potential, talent and privilege. 

Set in the fictional town of Crystal, Colorado, The Gifted School is a keenly entertaining novel that observes the drama within a community of friends and parents as good intentions and high ambitions collide in a pile-up with long-held secrets and lies. Seen through the lens of four families who've been a part of one another's lives since their kids were born over a decade ago, the story reveals not only the lengths that some adults are willing to go to get ahead, but the effect on the group's children, sibling relationships, marriages, and careers, as simmering resentments come to a boil and long-buried, explosive secrets surface and detonate. It's a humorous, keenly observed, timely take on ambitious parents, willful kids, and the pursuit of prestige, no matter the cost.
Public Media Market is a participant in the Amazon Services LLC Associates Program, an affiliate advertising program designed to provide a means for sites to earn advertising fees by advertising and linking to

amazon.com

.