The In-Betweens: The Spiritualists, Mediums, and Legends of Camp Etna by Mira Ptacin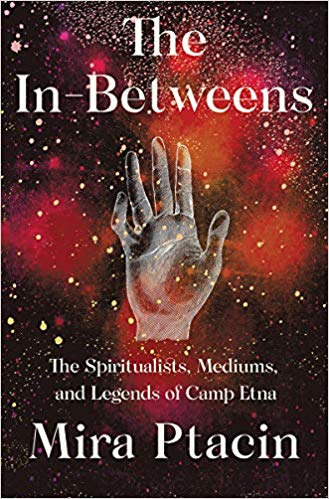 They believed they would live forever. So begins Mira Ptacin's haunting account of the women of Camp Etna―an otherworldly community in the woods of Maine that has, since 1876, played host to generations of Spiritualists and mediums dedicated to preserving the links between the mortal realm and the afterlife. Beginning her narrative in 1848 with two sisters who claimed they could speak to the dead, Ptacin reveals how Spiritualism first blossomed into a national practice during the Civil War, yet continues―even thrives―to this very day. Immersing herself in this community and its practices―from ghost hunting to releasing trapped spirits to water witching― Ptacin sheds new light on our ongoing struggle with faith, uncertainty, and mortality. Blending memoir, ethnography, and investigative reportage, The In-Betweens offers a vital portrait of Camp Etna and its enduring hold on a modern culture that remains as starved for a deeper sense of connection and otherworldliness as ever.
Public Media Market is a participant in the Amazon Services LLC Associates Program, an affiliate advertising program designed to provide a means for sites to earn advertising fees by advertising and linking to

amazon.com

.