The Light of the Midnight Stars by Rena Rossner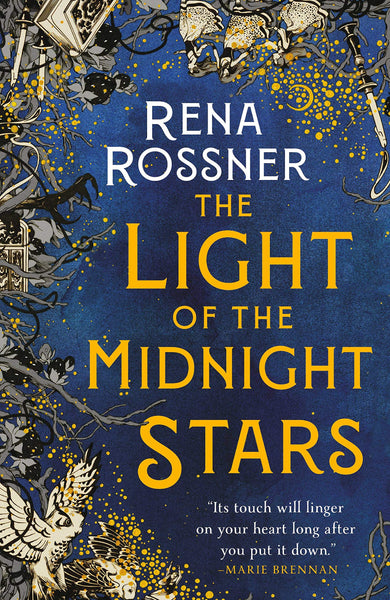 Public Media Market is a participant in the Amazon Services LLC Associates Program. 
When you shop using our links, we earn a small commission. It's a great way to support public media at no extra cost to you!
Deep in the Hungarian woods, the sacred magic of King Solomon lives on in his descendants. Gathering under the midnight stars, they perform small miracles and none are more gifted than the great Rabbi Isaac and his three daughters. 

Hannah, bookish and calm, can coax plants to grow even when the weather is bitterly cold. Sarah, defiant and strong, can control the impulsive nature of fire. And Levana, the fey one, can read the path of the stars to decipher their secrets. 

But darkness is creeping across Europe, threatening the lives of every Jewish person in every village. Each sister will have to make an impossible choice in an effort to survive - and change the fate of their family forever.