The Magical Language of Others by poet and translator E.J. Koh.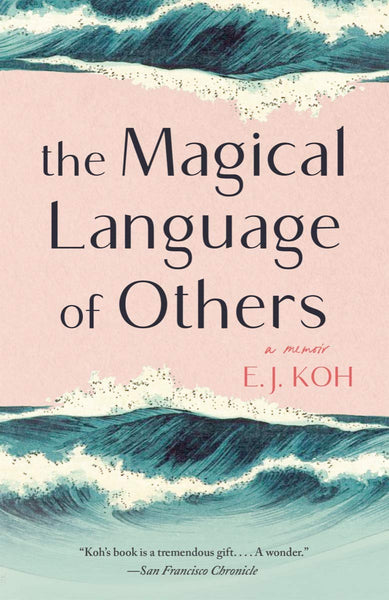 Public Media Market is a participant in the Amazon Services LLC Associates Program. 
When you shop using our links, we earn a small commission. It's a great way to support public media at no extra cost to you!
The Magical Language of Others is a powerful and aching love story in letters, from mother to daughter. After living in America for over a decade, Eun Ji Koh's parents return to South Korea for work, leaving fifteen-year-old Eun Ji and her brother behind in California. Overnight, Eun Ji finds herself abandoned and adrift in a world made strange by her mother's absence. Her mother writes letters in Korean over the years seeking forgiveness and love―letters Eun Ji cannot fully understand until she finds them years later hidden in a box.
As Eun Ji translates the letters, she looks to history―her grandmother Jun's years as a lovesick wife in Daejeon, the loss and destruction her grandmother Kumiko witnessed during the Jeju Island Massacre―and to poetry, as well as her own lived experience to answer questions inside all of us. Where do the stories of our mothers and grandmothers end and ours begin? How do we find words―in Korean, Japanese, English, or any language―to articulate the profound ways that distance can shape love?
The Magical Language of Others weaves a profound tale of hard-won selfhood and our deep bonds to family, place, and language, introducing―in Eun Ji Koh―a singular, incandescent voice.