The Most Dangerous Branch: Inside the Supreme Court's Assault on the Constitution by David A. Kaplan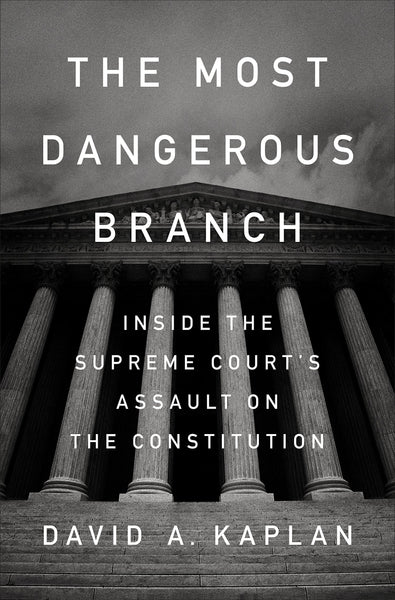 With the retirement of Justice Anthony Kennedy, the Court has never before been more central in American life. It is the nine justices who too often now decide the controversial issues of our time—from abortion and same-sex marriage, to gun control, campaign finance and voting rights. The Court is so crucial that many voters in 2016 made their choice based on whom they thought their presidential candidate would name to the Court. Donald Trump picked Neil Gorsuch—the key decision of his new administration. The next justice—replacing Anthony Kennedy—will be even more important, holding the swing vote over so much social policy. Is that really how democracy is supposed to work?

Based on exclusive interviews with the justices and dozens of their law clerks, Kaplan provides fresh details about life behind the scenes at the Court – Clarence Thomas's simmering rage, Antonin Scalia's death, Ruth Bader Ginsburg's celebrity, Breyer Bingo, the petty feuding between Gorsuch and the chief justice, and what John Roberts thinks of his critics.

Kaplan presents a sweeping narrative of the justices' aggrandizement of power over the decades – from Roe v. Wade to Bush v. Gore to Citizens United, to rulings during the 2017-18 term. But the arrogance of the Court isn't partisan: Conservative and liberal justices alike are guilty of overreach. Challenging conventional wisdom about the Court's transcendent power, The Most Dangerous Branch is sure to rile both sides of the political aisle.
Public Media Market is a participant in the Amazon Services LLC Associates Program, an affiliate advertising program designed to provide a means for sites to earn advertising fees by advertising and linking to

amazon.com

.