The Opioid Fix by Barbara Andraka-Christou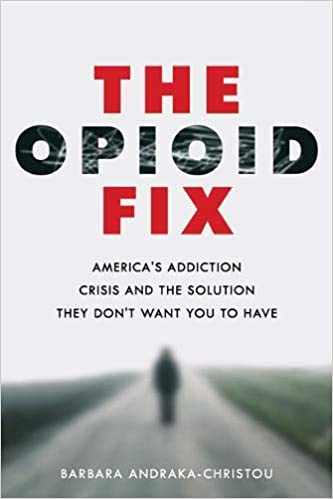 America's addiction crisis is growing worse. More than 115 Americans die daily from opioid overdoses, with half a million deaths expected in the next decade. Time and again, scientific studies show that medications like Suboxone and methadone are the most reliable and effective treatment, yet more than 60 percent of US addiction treatment centers fail to provide access to them.
In The Opioid Fix, Barbara Andraka-Christou highlights both the promise and the underuse of medication-assisted treatment (MAT). Addiction, Andraka-Christou writes, is a chronic medical condition. Why treat it, then, outside of mainstream medicine? Drawing on more than 100 in-depth interviews with people in recovery, their family members, treatment providers, and policy makers, Andraka-Christou reveals a troubling landscape characterized by underregulated treatment centers and unnecessary ideological battles between twelve-step support groups and medication providers. The resistance to MAT―from physicians who won't prescribe it, to drug courts that prohibit it, to politicians who overregulate it―showcases the narrow-mindedness of the system and why it isn't working.
Recounting the true stories of people in recovery, this groundbreaking book argues that MAT needs to be available to anyone suffering from opioid addiction. Unlike other books about the opioid crisis, which have largely focused on causal factors like pharmaceutical overprescription and heroin trafficking, this book focuses on people who have already developed an opioid addiction but are struggling to find effective treatment. Validating the experience of hundreds of thousands of Americans, The Opioid Fix sounds a loud call for policy reforms that will help put lifesaving drugs into the hands of those who need them the most.
Public Media Market is a participant in the Amazon Services LLC Associates Program, an affiliate advertising program designed to provide a means for sites to earn advertising fees by advertising and linking to

amazon.com

.