The Reckonings: Essays by Lacy M. Johnson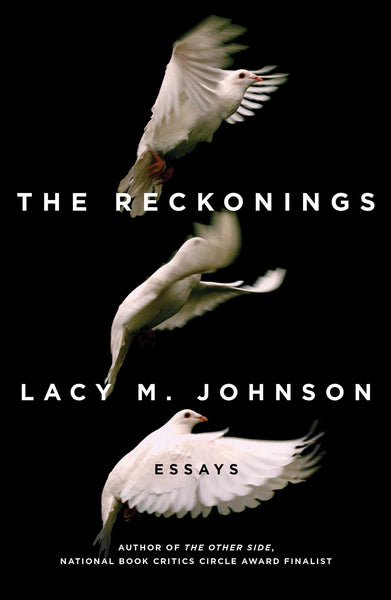 In 2014, Lacy Johnson was giving a reading from The Other Side, her "instant classic" (Kirkus Reviews) memoir of kidnapping and rape, when a woman asked her what she would like to happen to her rapist. This collection, a meditative extension of that answer, draws from philosophy, art, literature, mythology, anthropology, film, and other fields, as well as Johnson's personal experience, to consider how our ideas about justice might be expanded beyond vengeance and retribution to include acts of compassion, patience, mercy, and grace.

From "Speak Truth to Power," about the condition of not being believed about rape and assault; to "Goliath," about the concept of evil; to "Girlhood in a Semi-Barbarous Age," about the sacred feminine, "ideal woman," and feminist art, Johnson creates masterful, elaborate, gorgeously written essays that speak incisively about our current era. She grapples with justice and retribution, truth and fairness, and sexual assault and workplace harassment, as well as the broadest societal wrongs: the BP Oil Spill, government malfeasance, police killings. The Reckonings is a powerful and necessary work, ambitious in its scope, which strikes at the heart of our national conversation about the justness of society.
Public Media Market is a participant in the Amazon Services LLC Associates Program, an affiliate advertising program designed to provide a means for sites to earn advertising fees by advertising and linking to

amazon.com

.