The Trojan War Museum: And Other Stories by Ayse Papatya Bucak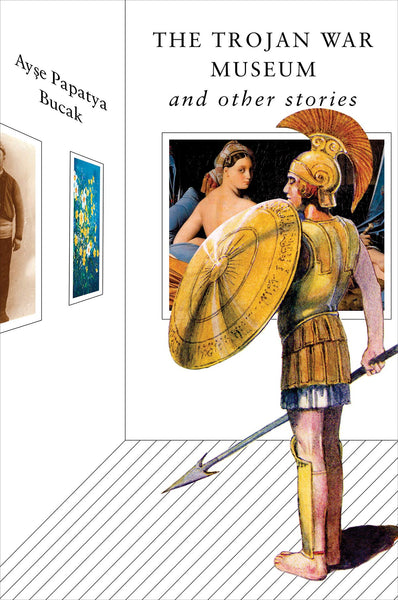 A debut story collection of spectacular imaginative range and lyricism from a Pushcart Prize–winning author.

In Ayse Papatya Bucak's dreamlike narratives, dead girls recount the effects of an earthquake and a chess-playing automaton falls in love. A student stops eating and no one knows whether her act is personal or political. A Turkish wrestler, a hero in the East, is seen as a brute in the West. The anguish of an Armenian refugee is "performed" at an American fund-raiser. An Ottoman ambassador in Paris amasses a tantalizing collection of erotic art. And in the masterful title story, the Greek god Apollo confronts his personal history and bewails his Homeric reputation as he tries to memorialize, and make sense of, generations of war.

A joy and a provocation, Bucak's stories confront the nature of historical memory with humor and humanity. Surreal and poignant, they examine the tension between myth and history, cultural categories and personal identity, performance and authenticity.
Public Media Market is a participant in the Amazon Services LLC Associates Program, an affiliate advertising program designed to provide a means for sites to earn advertising fees by advertising and linking to

amazon.com

.