They Will Have to Die Now: Mosul and the Fall of the Caliphate by James Verini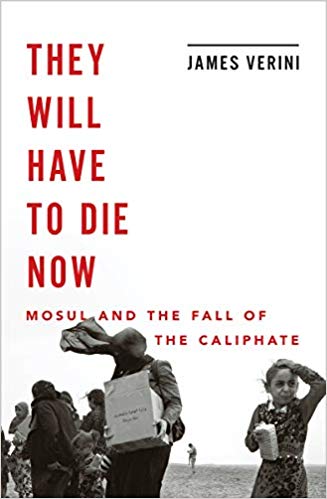 James Verini arrived in Iraq in the summer of 2016 to write about life in the Islamic State. He stayed to cover the jihadis' last great stand, the Battle of Mosul, not knowing it would go on for nearly a year, nor that it would become, in the words of the Pentagon, "the most significant urban combat since WWII."
They Will Have to Die Now takes the reader into the heart of the conflict against the most lethal insurgency of our time. We see unspeakable violence, improbable humanity, and occasional humor. We meet an Iraqi major fighting his way through the city with a bad leg; a general who taunts snipers; an American sergeant who removes his glass eye to unnerve his troops; a pair of Moslawi brothers who welcomed the Islamic State, believing, as so many Moslawis did, that it might improve their shattered lives. Verini also relates the rich history of Iraq, and of Mosul, one of the most beguiling cities in the Middle East.
Public Media Market is a participant in the Amazon Services LLC Associates Program, an affiliate advertising program designed to provide a means for sites to earn advertising fees by advertising and linking to

amazon.com

.