'Tiger Queen,' by Annie Sullivan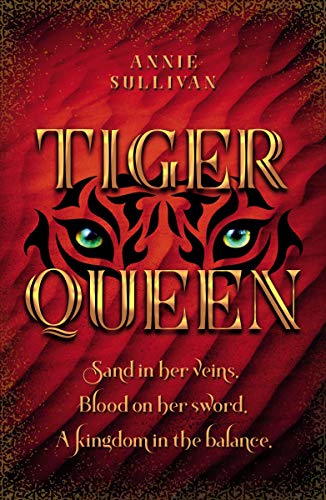 Public Media Market is a participant in the Amazon Services LLC Associates Program. 
When you shop using our links, we earn a small commission. It's a great way to support public media at no extra cost to you!
Two doors.
Two choices.
Life or death.
Kateri, an arrogant warrior princess, has to fight in the arena against her suitors to win her right to rule, and she is desperate to prove to her father that she is strong enough to take over his throne and rule the kingdom. But when she finds out her final opponent, she knows she cannot win. Kateri flees to the desert to train under the enemy she hates the most and the only one who might be able to give her a shot at winning. But what Kateri discovers in the desert twists her world—and her heart—upside down.  There in the sand, away from the comforts of the palace, Kateri's perception of her father is challenged and she discovers the truth about his treatment of her people. When she returns to the kingdom, the fate of the one she loves lies behind two doors in the arena—one door leads to happiness, and the other door releases the tiger.