We All Love the Beautiful Girls by Joanne Proulx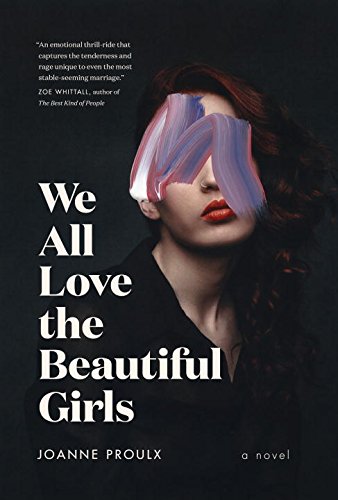 One frigid winter night, the happily prosperous Mia and Michael Slate discover that a close friend and business partner has cheated them out of their life savings. On the same night, their son, Finn, passes out in the snow at a party — a mistake with shattering consequences.

Everyone finds their own ways of coping with the ensuing losses. For Finn, it's Jess, a former babysitter who sneaks into his bed at night, even as she refuses to leave her boyfriend. Mia and Michael find themselves forgoing tenderness for rougher sex and seeking solace outside their marriage: Mia in a flirtation with a former colleague, whose empty condo becomes a blank canvas for a new life, and Michael at an abandoned baseball diamond, with a rusty pitching machine and a street kid eager to catch balls in Finn's old glove. As they creep closer to the edge — of betrayal, infidelity, and revenge — the story moves into more savage terrain.

With honesty, compassion, and a tough emotional precision, award-winning author Joanne Proulx explores the itch of the flesh, sexual aggression, the reach of love and anger, and the question of who ultimately suffers when the privileged stumble.
Public Media Market is a participant in the Amazon Services LLC Associates Program, an affiliate advertising program designed to provide a means for sites to earn advertising fees by advertising and linking to

amazon.com

.