We See It All: Liberty and Justice in an Age of Perpetual Surveillance by Jon Fasman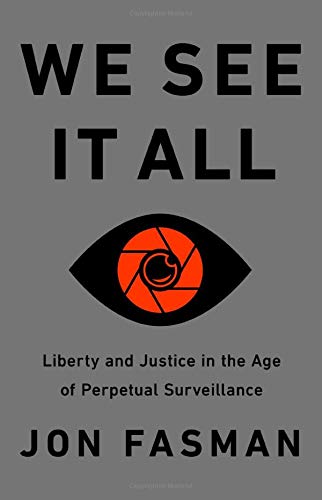 Public Media Market is a participant in the Amazon Services LLC Associates Program. 
When you shop using our links, we earn a small commission. It's a great way to support public media at no extra cost to you!
As we rethink the scope of police power, Jon Fasman's chilling examination of how the police and the justice system use the unparalleled power of surveillance technology—how it affects privacy, liberty, and civil rights—becomes more urgent by the day. Embedding himself within police departments on both coasts, Fasman explores the moral, legal, and political questions posed by these techniques and tools.

By zeroing in on how facial recognition, automatic license-plate readers, drones, predictive algorithms, and encryption affect us personally, Fasman vividly illustrates what is at stake and explains how to think through issues of privacy rights, civil liberties, and public safety. How do these technologies impact how police operate in our society? How should archaic privacy laws written for an obsolete era—that of the landline and postbox—be updated?

Fasman looks closely at what can happen when surveillance technologies are combined and put in the hands of governments with scant regard for citizens' civil liberties, pushing us to ask: Is our democratic culture strong enough to stop us from turning into China, with its architecture of control?